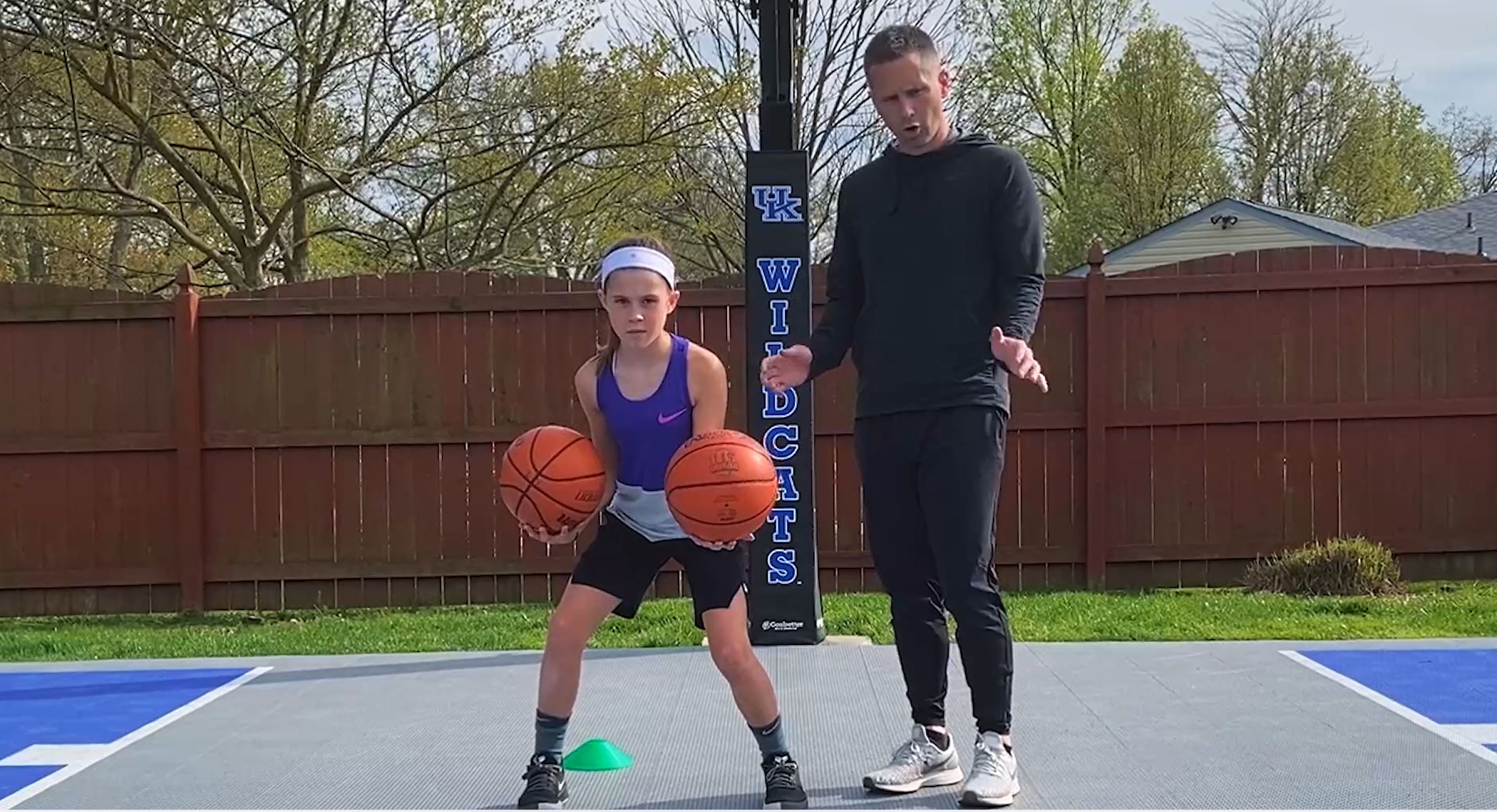 Amerileagues Virtual Training!
Welcome to Amerileagues new Virtual Training Academy! Our Virtual Academy is designed for players of all ages and skill levels and introduces drills that are both fun and informative to help your player Elevate Their Game. Our sessions are designed to sharpen your skills through fun and challenging drills.
Virtual Training
Welcome to the new Amerileagues Virtual Basketball Academy! We are producing high quality basketball training videos right here in Cincinnati. Our first training series (Dribbling) is now available for purchase and includes over 45 individual basketball drills!
The format of our Dribbling Series contains a detailed training plan which includes: a weekly training plan video, 3 days of daily drills, and a weekly challenge. Our training plans are built based on progressions to challenge your players in an appropriate manner. Subscribers can also access individual drills that they want to spend extra time on.
We will be releasing our Shooting Series training videos on June 1st. The format of these will be a bit different as subscribers can work on the first video and then progress to the next video at their own pace. No training plan necessary!
Click on the FAQ button for answers to frequently asked questions and click on the Subscribe button to be added to a list and we will email you each time we release a new video series.
How It Works
Fresh Content
Working on the same drills over and over again can get a bit stale which is why we will continue to offer fresh content to our customers. Our customers can subscribe to notifications to be alerted when we publish new training courses.
Monthly Subscriptions
New training will be released on a periodic basis (typically once a month) and your one-month subscription to that content starts as soon as you complete your purchase. All training videos included in that subscription are available to you for 30 days.
Training for Everyone
Our training courses are designed for players of all ages and skill levels with built in progressions that are meant to challenge but not frustrate your players.
Payment
Paying for your training courses is simple and secure. Find the course you want to purchase, click Buy Now, and pay via secure credit card payment with our processor Square.
Community Challenge!
Game On! We are offering up a challenge to all community and Catholic organizations in Cincinnati. Based on percentage of teams in the CPYBL and GCCYS, which organization can master the most drills! When you setup your user account, make sure you choose the school, parish, or community organization you or your kids play for and we will announce exciting contests and prizes and display a leaderboard on our web site so you can see how you are doing! Also, direct message us on Instagram of you working on your drills and we will post our favorite video clips!
---
Virtual Training Academy - Currently Available Video Series
You will have access to your videos for up to 30 days after purchase. We recommend creating a user account before purchase although one will be created for you upon checkout. You can click on the name of the video series for a more detailed breakdown of the drills included.
Each video series is priced at $12.99 unless otherwise noted. The Dribbling Series is broken down into four weeks of drills. Each week contains an overview of the drills for that week and then subscribers can access each drill individually along with a weekly challenge video. Our Shooting Series is a sequential set of drills that can be worked on at your own pace, progressing from one video to the next.
---
| Preview | Video Series | Description | # Drills | |
| --- | --- | --- | --- | --- |
| | Shooting Series | Our second video series concentrates on shooting technique and is led by Cincinnati legend Coach Paula Hayden | 9 | |
| | Dribbling Series | Our first video series provides 40+ dribbling drills to take your skills to the next level! | 45 | |
---
Amerileagues Virtual Training provides

beginner

advanced

rec

young

old

AAU

players
with online training opportunities to improve their skills in a fun, engaging format.